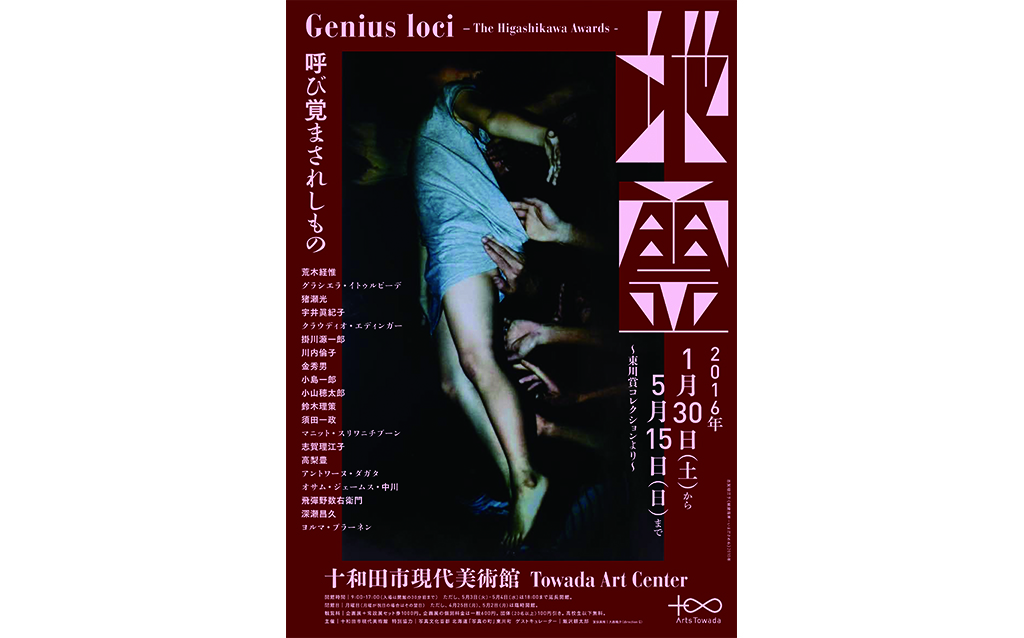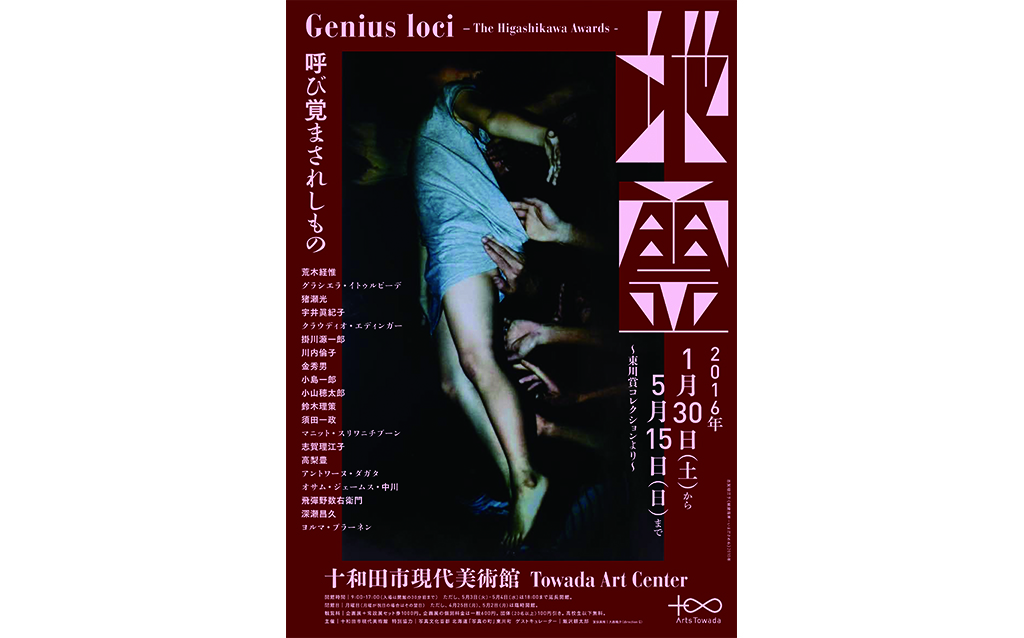 Genius loci – The Higashikawa Awards –
January 30, 2016
Genius loci – The Higashikawa Awards – Towada Art Center
Higashikawa, located in Kamikawa District, Hokkaido, declared itself a town of photography in 1985 and has held the Higashikawa International Photo Festival every summer since. Over the last 30 years, the accompanying Higashikawa Awards have celebrated both Japanese and international photographers, exhibited their works, and continued to collect their prints. The awards are divided into the following categories: Overseas Photographer Award, Domestic Photographer Award, New Photographer Award, Special Photographer Award (awarded to a Hokkaido native or a Hokkaido-themed work), and the Hidano Kazuemon Award, added in 2010 to commemorate the eponymous Higashikawa photographer. Works chosen for the Hidano Kazemon Award are selected scrupulously and are an especially prized collection of Higashikawa. This exhibition highlights works of the Higashikawa Collection around the theme of genius loci, the protective spirit of a place. 
 The photographers shown here may have been subconsciously aware of some incorporeal presence when they snapped their photos, capturing the landscapes and lives of the people they shoot, as if in some conversation with the mystical.
 Enjoy the profound worlds that lie beneath the surface of each work.
http://towadaartcenter.com/en/exhibitions/genius-loci-the-higashikawa-awards/