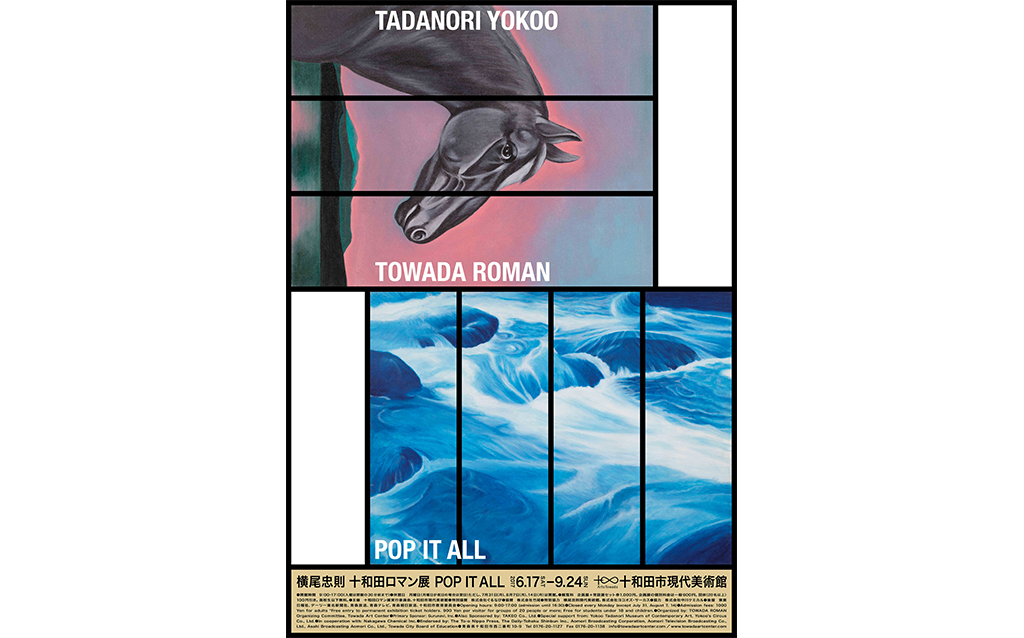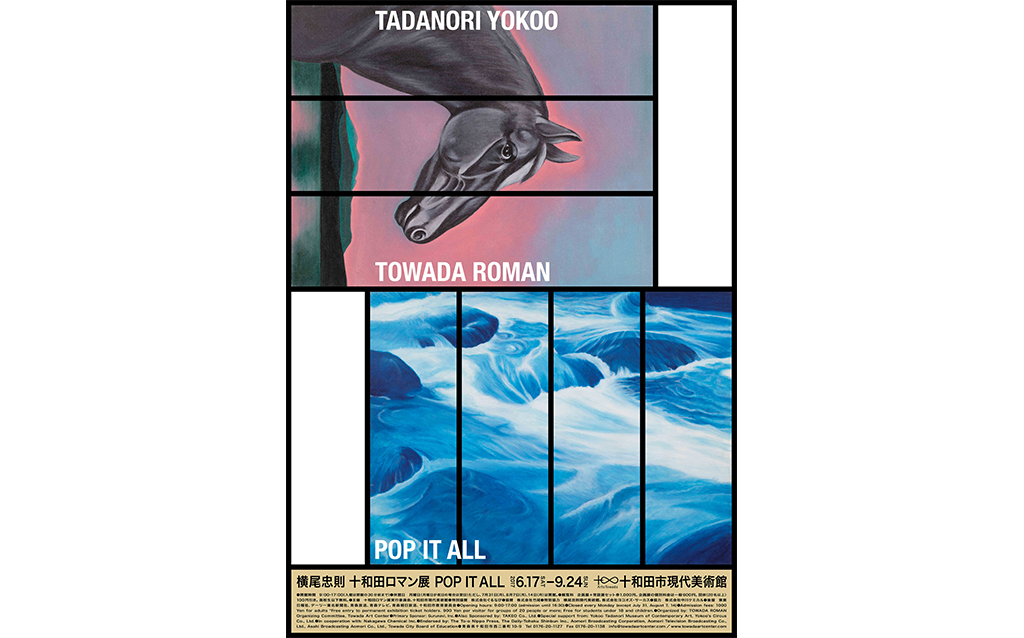 Tadanori Yokoo Towada Roman Exhibition: Pop It All
Categories :
Exhibition Planning, Curation & Coordination
"Towada Roman," the second Yokoo Tadanori solo exhibition held in Aomori Prefecture, drew considerable attention for its eponymous new work, the latest in Yokoo's signature Y-Junction series. The exhibition featured a live painting event and showcased Yokoo's 39-piece series, Tama, Come Back, which included two new paintings of his beloved cat, Tama, as well as Lake Towada & Oirase (1973), which Yokoo produced while traveling around Japan at the beginning of the 1970s. Yokoo stickers and posters adorned an entire kilometer of Towada's main shopping street, and the museum hosted workshops for participants to create original collages and mini-posters inspired by his work. *Main Image: Poster for Tadanori Yokoo Towada Roman: Pop It All (2017) Poster images from top: Asosan/Kusasenri (1974) and Lake Towada/Oirase (1973). Both artworks property of the Hyogo Prefectural Museum of Art.
OFFICIAL WEBSITE
[Artist] Tadanori Yokoo [Basic Information] Period: January 17, 2017 - September 24, 2017 Venue: Towada Art Center