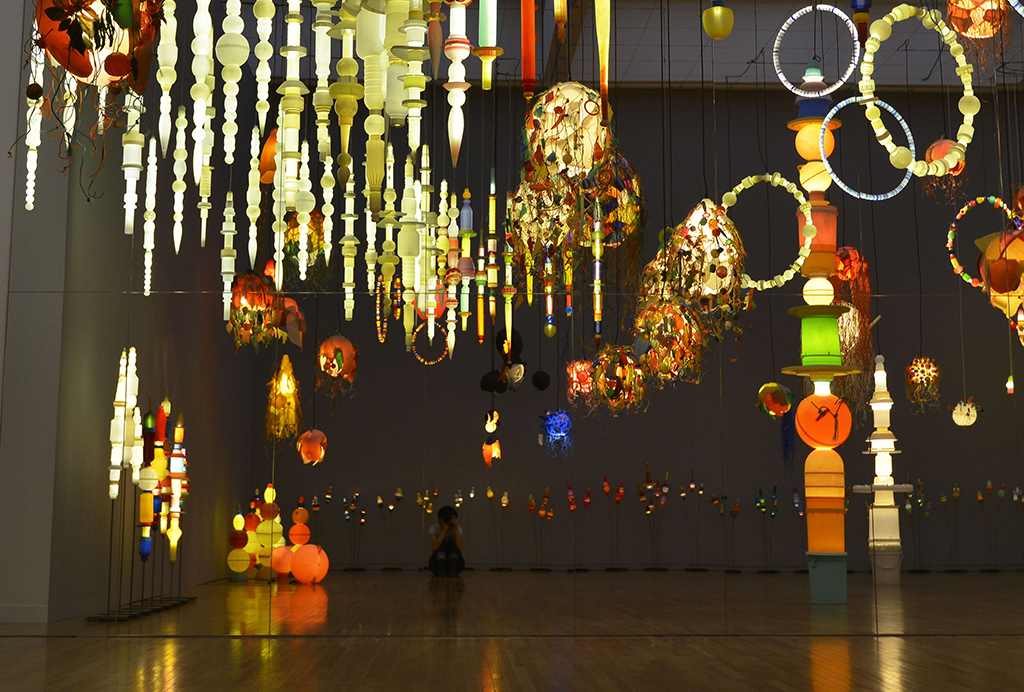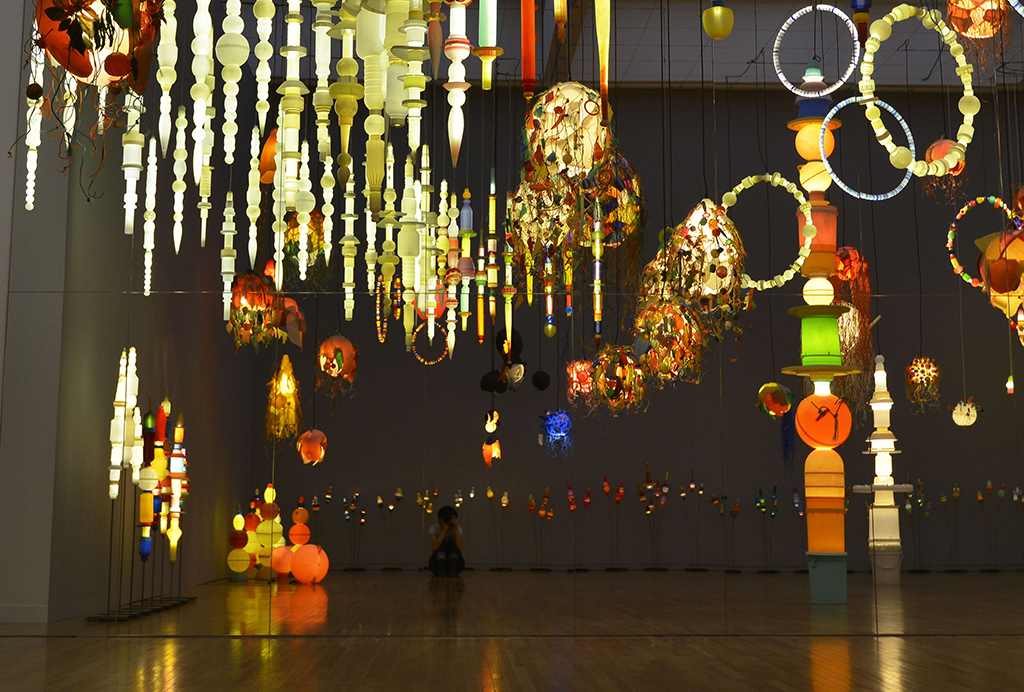 On the Beach—Jurgen Lehl's Messages from the Sea
Categories :
Exhibition Planning, Curation & Coordination
Jurgen Lehl is celebrated for his eponymous line of products, which make the most of natural materials in original clothing, textile, and jewelry designs. Lehl made Japan his home in the early 1970s, and "On the Beach" showcased his lamps, created from pieces of plastic washed up on the shores near his Ishigakijima island home,, along with his photographs contrasting the beauty of the sea with its current polluted state. The exhibition also featured a special display by American photographer Chris Jordan, who has worked to document how ocean plastic is killing birds. "On the Beach" contained a message from the sea that urged us to return our focus to nature, the source of all human life.
OFFICIAL WEBSITE
[Arsist] Jurgen Lehl [Basic Information] Period: October 8, 2016 - February 5, 2017 Venue: Towada Art Center