Fumio Nanjo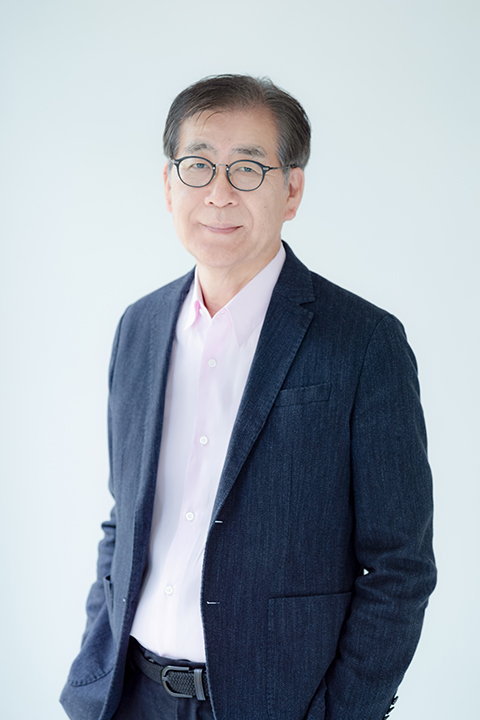 Graduated from Faculty of Economics (1972) and Faculty of Letters (Philosophy, Aesthetics & Science of Arts, 1977), Keio University. Now a Senior Advisor of Mori Art Museum, Tokyo (since January 2020), and a Representative Director of N&A Inc. (1990-2002, 2015-). Nanjo formerly served as the Museum's Deputy Director (2002-2006) and Director (Nov. 2006-2019), after working for prominent cultural organizations such as the Japan Foundation (1978-1986), ICA Nagoya as the Director (1986-1990).
Advisory positions include: Member of International Committee of ICOM for Museums and Collections of Modern Art (CIMAM) and Member of International Association of Art Critics (AICA). He was awarded Japanese Foreign Minister's Commendation for Fiscal Year 2007 for his contribution to international cultural exchange over the years, as well as Officier de l'Ordre des Artes et des Lettres by the Republic of France in 2016.
The notable positions he has assumed to date are: Commissioner of APERTO 88″, 43rd Venice
Biennale(1988), Commissioner and Juror, "Carnegie International", Pittsburgh(1991),
Curator, The 2nd Asia-Pacific Triennial of Contemporary Art(Brisbane, 1996), Commissioner of the Japan Pavilion at the Venice Biennale (1997), Commissioner at the Taipei Biennale (1998), Member of Jury Committee of the Turner Prize (1998), Co-Curator of the 3rd Asia-Pacific Triennial of Contemporary Art (Brisbane, 1999), Member of the Selection Committee of the Sydney Biennale (2000), Art Specialist of the Japan Pavilion of the Hanover Exposition (2000), Artistic Co-Director of the Yokohama Triennale 2001, Tokyo-Section Co-Curator of the São Paolo Biennial (2002), Co-Curator, San Paulo International Biennale of Architecture & Design (Tokyo Section, 2003), Selector of the Artes Mundi Prize in Wales (2004), Jury Member of the Golden Lion Prize of the Venice Biennale (2005), Artistic Director of the Singapore Biennale (2006 & 2008), General Director of Kenpoku Art 2016 (Ibaragi Pref., 2016) and the first Curatorial Director of Honolulu Biennale (2017).
At the Mori Art Museum, The exhibitions Nanjo was actively involved in curating in recent years include: "Kusama Yayoi: Exhibition Kusamatrix"(2004), "Archilab, New Experiments in Architecture, Art and the City, 1950-2005"(2004-2005), "Le Corbusier: Art and Architecture – A Life of Creativity"(2007), "Chalo! India: A New Era of Indian Art" (2008-2009), "Medicine and Art: Imaging a Future for Life and Love – Leonardo da Vinci, Okyo, Damien Hirst"(2009-2010), "Metabolism: The City of the Future"(2011-2012), French Window: Looking at the Contemporary Art Through the Marcel Duchamp Prize"(2012), "Arab "Arab Express: The Latest Art from the Arab World"(2012), "All You Need Is Love: From Chagall to Kusama and Hatsune Miku"(2013), "Simple Forms: Contemplating Beauty"(2015), "The Universe and Art: Princess Kaguya, Leonardo da Vinci, teamLab"(2016), "Japan in Architecture: Genealogies of Its Transformation"(2018), and Future and the Arts: AI, Robot, Cities, Life – How Humanity Will Live Tomorrow (2019-2020).
Nanjo has also served as a consultant on several public art and corporate art projects including "Shinjuku I-LAND" Public Art Projects (Tokyo/1995), Hakata Riverain Art Project (Fukuoka/1999), Art Project for Obayashi Corporation Head Office (Tokyo/1999), and VIVO City Art Project (Singapore/2006). He was involved in planning and supervising the establishment of two institutions in northern Japan, Towada Art Center and Hirosaki Museum of Contemporary Art, and currently serves as General Director of the Towada Art Center (2008) and Extraordinary Advisor to the Director of the Hirosaki Museum of Contemporary Art (2020).
Publications include: From Art to the City, a Record of 15 Years as an Independent Curator (1997), Asian Contemporary Art Report: China, India, Middle East and Japan (2010) and A Life with Art (2012).
Has also written essays, reviews and other articles for exhibitions and artist's catalogues, magazines, newspapers, and other publications.
Museums